10 Reasons to Choose a Wireless Alarm for your Home
With Wired Alarms being a bit complex to install without professional help from companies like Alert Watch CCTV, we thought we'd run down the Top 10 reasons why a Wireless Alarm system may just be the right choice for you home, garage or place of work.
No Wires
Let's start with the obvious – a wired alarm can involve fiddly and intricate wiring, the need to make holes in walls and ceilings, and running cabling around and along skirting and architraves. With a Wireless system, Installation is quick, easy, and virtually mess free, and you can be up and running within just a couple of hours.
No Need for a Professional Installation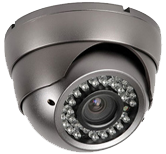 A wireless alarm system needs only a few basic tools, with most of the requirements needed to fit and assemble the device coming already pre-packaged in the box. Not only does this allow you to fit the alarm in your own leisure, but saves you money as well – money that can either be saved or put into purchasing a more sophisticated alarm system. As an added security benefit, only you and your family will know where the system is placed and how it's operated.
Creating a "Smart" Home
As many Wireless alarms now feature the very latest in online technology, it's possible to incorporate your wireless alarm system into other aspects of your life, allowing you to control not only your alarm, but other systems via your computer, tablet, or smart phone too. From door locks to temperature controls for central heating, a myriad of options and premium features can be added and adjusted putting you firmly in control at all times, no matter where you may be. For the ultimate in peace of mind and an extra layer of security, fit a webcam and you can check-in on your home or office irrespective of time or place. Many of the latest Wireless alarm systems can even store up to multiple telephone numbers, such as home, mobile, and work, and will call you in an emergency or specified event. These advanced alarms can also be activated and deactivated using just your smartphone, computer, or tablet device.
Flexibility
With no wires comes virtually no limits. A wireless alarm can be placed wherever you so desire, making it adaptable to almost any type of premises, whether that be an upstairs apartment, multi-story house, garage, or office environment.
Easily upgradable
Additional sensors, online firmware updates, and cameras can be added at a time that suits you, even after installation, meaning new features – such as Live High Definition video monitoring – can be added when you're ready. With a wireless alarm system you can remain at the cutting edge of surveillance technology.
Range
Many Wireless solutions can now communicate over hundreds of feet, making it an ideal option for homeowners with large houses, backyards, or other buildings that they want protected. Link several systems together and you have a comprehensive security network that keeps you secure no matter the size of property.
Cellular Network
With the majority of Wireless systems using a mobile cell phone signal, even if your power goes out, your phone lines are cut, or an intruder tries to sabotage your alarm system, your alarm will still be connected.
Easy Portability
With no wires or costly installation, your alarm system is no longer fixed to one particular property or specific place. Should you move house, change business premises, renovate or add additional rooms to your house, you can simply take the system with you. As most receivers and transponders are made to be as lightweight as possible they can be mounted or placed easily around the grounds.
Easier Troubleshooting
Much like a computer operating system, should you have a problem with your set-up many "Smart" wireless alarm systems can be accessed remotely by a professional technician, allowing issues to be expertly rectified. Additionally, many wireless alarms run their own troubleshooting programs automatically, proactively notifying the user of any potential problems or disconnections. With wireless alarm systems now also being connected to the internet, manufactures can constantly upgrade the system via software updates, keeping you at the forefront of the latest developments and your property more secure from crime.
Read our post on how to buy a house in Ireland as well.
Battery Power
Though Wired systems often have battery backup facilities, these are usually only for emergency situations, such as a power cut, that can then deplete quickly. With the latest Wireless alarm system however, these are specifically designed to function on battery power as their primary source, therefore offering a more robust and reliable system for your property. Many come with the benefit of notifying you of their condition on a regular basis, so you won't be caught off-guard with an un-powered system. With no need to be connected to a mains socket, even if an intruder attempts to cut the power line, your system will still be fully protected.