Is Dublin a Great Place to Buy a Rental Property?
Dublin, Ireland's capital city, is attracting worldwide investments for all the right reasons. Due to the short supply of estates in Dublin's rental market, many people with money to invest wonder if now is the right moment to buy a rental property in this city.
According to Statista predictions for 2022, Dublin takes 13th place for property investment in Europe, with only London ahead of it on the Island.
However, before you make your decision about purchasing a property in Dublin for rental purposes, let's consider the factors at play.
What you need to know about buying property in Dublin
Everyone can buy and own a property in Ireland, including non-residents. There are also no limitations on the number of properties or investment levels – you can buy an investment property, a residential home, or a commercial property.
However, residency is treated separately from property ownership. UK or EU citizens can live in Ireland without any restrictions. Property owners from other countries can stay in Ireland for up to 90 days and cannot work.
Irish property laws and sales are regulated and transparent. Your solicitor can prepare all of the paperwork and checks. They can also manage the sellers' solicitors and arrange the survey of the property. Upon signing a purchase contract, a deposit of 10 per cent is usually paid.
As a landlord in Dublin, you need to check what happens with tax to understand various tax implications. Handling taxes can be complicated and confusing, and you need to put in the time and effort to get to grips with them. For example, even if your rental income does not cover your mortgage payments, you may still have a tax bill to pay since your full mortgage payment is not tax-deductible.
The current state of the market
Along with Romania and Lithuania, Ireland is one of the few EU countries where property markets are thought to be undervalued and out of line with broader European trends.
Even though it holds second place in Europe's fastest-growing property markets from 2013, according to the European Commission, Irish house prices are undervalued by 17.1 per cent.
With such an undervaluation, we can expect the prices of properties in Ireland to continue to grow. Having this in mind, if your mind is set on a rental property in Dublin, today's price is going to be quite a good bargain.
On the other hand, rents and house prices in Dublin have almost doubled over the past decade. According to the latest Accommodation Ranking report by global mobility experts at ECA International, Dublin remains the fifth most expensive city to rent a home in Europe.
The Irish government is trying hard to keep the increase in rental prices under control. Under 2016 legislation, landlords in "Rent Pressure Zones" were limited to a rent increase of 4% annually. However, in July 2021, the government linked the rent price rise to the HICP inflation rate, hoping to reduce potential rent inflation. Due to the overall inflation rise, the government will try to safeguard rent prices once more. By the end of 2021, new legislation will bring an absolute cap on rents at either 2% or Consumer Price Index.
During the Covid-19 pandemic, the housing market hasn't collapsed as many thought might happen. Regarding rents, there was a slight downwards dip during late summer and early autumn of 2020, but prices have continued to rise since then. At specific points, the demand for rentals declined due to lockdowns and increasing unemployment. However, it was still more extensive than the available property pool. It will likely stay that way in the future, especially in Dublin, where there is an acute undersupply of rentals.
Why choose Dublin for a rental property?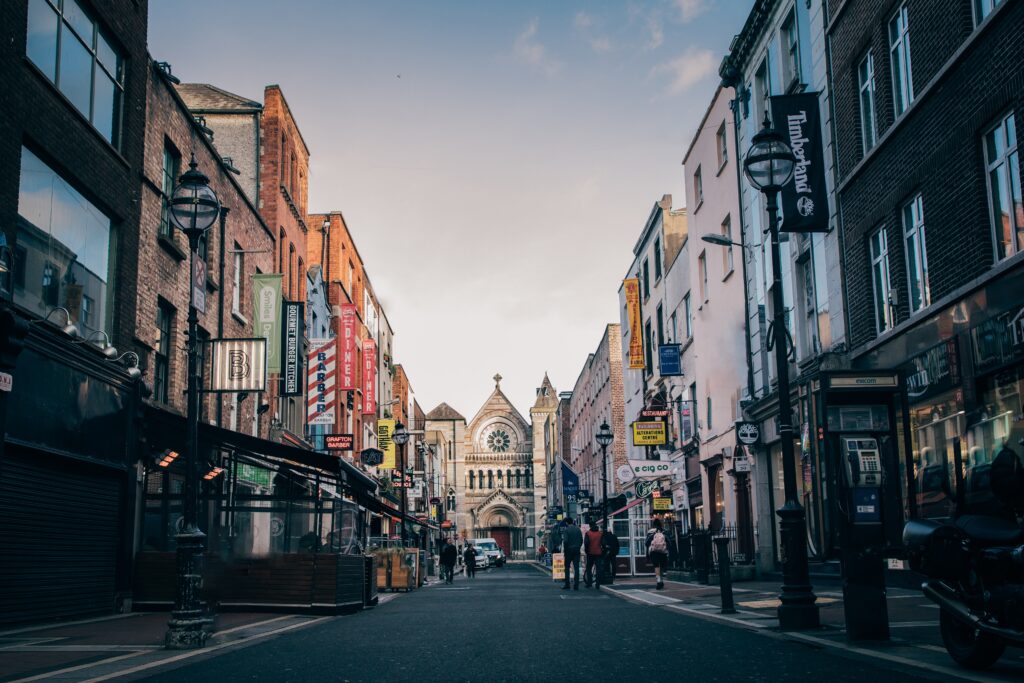 To put it in a nutshell – Dublin is thriving. Its booming economy, developing technology hubs and sustained population growth provide a long-term natural source of demand for housing in the city.
A wide-range national strategy, Project Ireland 2040, aims to guide future development and prepare Ireland to accommodate about one million additional people by 2040. This strategy gives Dublin significant attention – from expanding the city port and improving public transportation to allocations for cultural institutions and healthcare facility upgrades.
As Ireland is a leader in attracting foreign direct high-value investments, many top technology companies (Google, Amazon, Facebook, LinkedIn etc.) have established strategic operations in Dublin.
The city is also home to four major universities, hosting over 225,000 higher education students, many of them looking for accommodation.
Furthermore, Mercer's 20th annual Quality of Living survey puts Dublin at 34th overall, with Vienna taking the top position. Thanks to a solid political and socio-cultural environment and lower levels of air pollution, Dublin takes first place in front of all other Irish and UK cities, such as London, Edinburgh, Birmingham, Glasgow, Aberdeen and Belfast.
Conclusion
Right now, in Dublin, the short supply of houses and apartments for rent means that finding tenants for your property, if you decide to buy one, shouldn't be too difficult.
On the other hand, rents can fluctuate and are not likely to increase. If you already have financial struggles, consider whether the amount you can charge for rent is enough to cover your overall expenses. Also, think about if a dip in tenant payments or a sudden period of vacancy would put you in a challenging position. It's a good idea to ensure you have enough funds to take off the immediate pressure.
Buying a rental property in Dublin right now could be an excellent investment, but only if you've weighed all the current pros and cons along with whether it suits your financial situation.